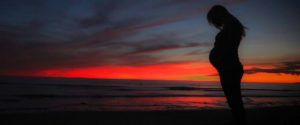 Are you planning for a baby?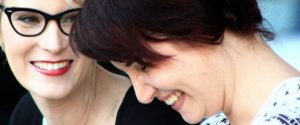 Do you need support and listening?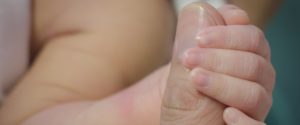 Do you apprehend the birth?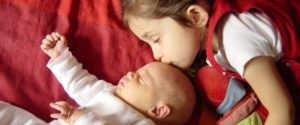 Are you looking for some support after your baby's birth?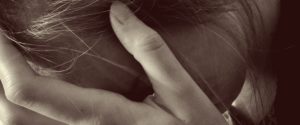 Nothing is going the way you had imagined…
When should you contact me?
From planning a baby to the first months after a birth or an adoption
"At anytime"…: you can contact me even before being pregnant, at any moment during the pregnancy, after the birth or for an adoption.
To feel supported during difficult times
I can be here for you in case of abortion, miscarriage, termination of pregnancy. And also in a maternal difficulty, a bereavement, if you're expecting a disabled child.
You chose when you want to meet me
I live in Lyon, I can meet you in the neighbouring departments (Rhône, Ain, Isère) up to a twenty-minute drive from my home. I speak English fluently and understand Spanish.
If we are far away, possibility of support by phone, email, chat, Skype…
I do not replace the medical role of the midwife or gynecologist.
Why should you contact me?
Maybe you simply feel the need to talk of your desire to have a baby, of the pregnancy, of the days after the birth…
Or maybe you need to be listened to, supported with kindness during this memorable time of your life…
I am here to help you prepare for the event so that the birth-day or the first few weeks after the birth, can be the most enjoyable and comfortable moments.
I often hear parents-to-be say how confused they are about all the contradictory advice they hear and receive.
My role is to help you to be attentive to your own needs,  to understand the various options around birth or postnatal period including baby development. I focus on helping you gaining clarity and confidence so you can calmly make the choices you want to make while enjoying this special time.
The support I provide as a birth companion is discrete, calm and respectful of your own choices.
"Supporting and nurturing you and your family so you can look after each other."
Whatever your needs, whatever the time, I offer emotional and human support, based on active listening, exchange, transmissions around pregnancy in a safe space without judgment, respectful of your choice.
You may want to approach practical issues:

tips and advices

, organization of everyday

baby care

or more personal subjects: hopes and fears

, wishes and doubts

…
I may as well accompany you for shopping or during an ultrasound to take care of your kid in the waiting room, as help you in your birth plan or listen to some important moments of your life

…
I am also available for your partner, and sometimes even for future older brothers, older sisters or

grandparents

…
I can put you in connection with other mothers, other parents who live or have lived similar situations to yours, give you various associations'name working

around birth

.
A few weeks before the birth I often have the pleasure to organize a blessingway (or a babyshower) for the mother, a unique time about sharing and relaxing which allows to celebrate your pregnancy with the people you care about. This party can also take the form of a Red Tent.
I can show you how to use a scarf (called rebozo in Mexico) for moments of relaxation during pregnancy, to be shared with your partner. I can also show you different ways to

carry your baby

.
All these possibilities are proposals, it is you who sets your support, customized according to your desires, your needs, at the pace you choose.
My fees
The proposed fees should not be a hindrance. Feel free to contact me to find an arrangement, even if your financial situation is difficult.
The payments are in general by CESU (Chèque Emploi Service Universel) which allow a tax deduction or a tax credit if you are not taxable (a 50€ appointment finally costs 41 €).
Travel expenses (gasoline, tolls …) and charges beyond 15km from my home.
"à la carte"
First meeting 30€
Following visits 25€/h
Package(*)
8 prenatal and/or postnatal visits (nearly 2h each)
Unlimited phone or email support during the pregnancy and up to 3 months after the birth of your baby.
350€
If we are far away, possibility of support by phone, email, chat, Skype…: -50%
I am not often available, so if you need me for the birth, please ask me and I will tell you if it is possible.
I will always do my best to support you in the way that works best for you.
(*) I do not replace the medical role of the midwife or gynecologist. I will not give medical advice or perform medical examinations. Accompaniment by a doula is not therapeutic, it can be done only if a medical monitoring is in place and it does not replace the birth preparation provided by midwives.
The presence of a doula the day of delivery is only possible with the medical team agreement.
I only work within the legal framework of the charte des Doulas de France.